Welcome to the
Villa Venezia Vip-Club!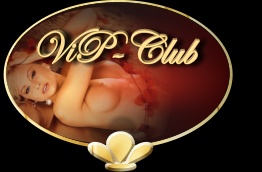 We started this VIP-club as a reward for your loyalty.
During your next visit at the Villa, you will receive an access code that you may use to register for the club.

Go here to register.
We do this to insure that the member area is only accessible to our customers. It doesn't matter if you are a regular visitor or a first time customer.
Membership in the VIP area is free, discreet and confidential, and comes without any obligations.
In the VIP member area we offer a number of benefits to our guests:
exciting rating portal
enticing comments and recounts of experiences
weekly topics
exclusive raffles and games
The erotic-box
....you'll be able to find out soon, what exactly this is. Prepare yourself to be surprised and seduced!
We are looking forward to seeing you!
Your Villa Venezia Team